All love stories are beautiful and should be celebrated.
From location to flowers and food, your wedding day has been planned to perfection. The months leading up to your big day have been a whirlwind of appointments, dress and tux fittings, parties and cake tastings. Who has the time to sit down and write an entire ceremony script? WE DO, and we would love to get to know you so that we can hand- craft a ceremony that tells your love story. One that centers on your relationship and experiences together. We understand that the ceremony that will join your lives together should be both personal and unique.
From beautiful beaches to high end wedding venues, the choices are endless. We can help with suggestions for locations, as well as assist with creating your very own vows. Our goal is to create a ceremony that is sweet, moving, and something that you will treasure, and your family and guests will always remember.
We are always so excited and humbled when asked to be involved in what is one of the most significant moments in life. A marriage is the very beginning of your new life together and it would be our pleasure and honor to help you create the wedding ceremony of your dreams for a first, subsequent, or same sex marriage.
WendyWedsYou is conveniently based out of Port St Lucie in Central St Lucie County with the ability to travel both North and South along the Treasure Coast and Palm Beaches to officiate your wedding ceremony. We thank you for visiting and sincerely look forward to providing you with a wedding ceremony that will be remembered for a lifetime.
561-201-7270
Click this link and fill out our Contact Form!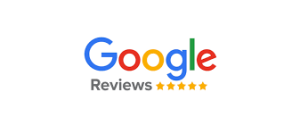 We absolutely love working with Wendy weds you! She has done numerous weddings ar our venue and the result is always the same. Efficient, caring, and always early. This is our go-to company for wedding officiants
Regal Event Hall


January 7, 2023
We're so happy to have had Wendy marry us, between the planning process and ceremony she was amazing! If we had any questions she was quick to respond, she was so helpful with writing our beautiful vows. I recommend her to any couples out there if you want a kind and thoughtful officiant she's the one! Thank you Wendy you made our day even more amazing
Lisa Viola


October 7, 2022
We needed Wendy for a small, private ceremony. We were nervous, but she made us feel comfortable and guided us through the ceremony. We are very grateful she was our officiant, and we would definitely recommend Wendy to anyone.
Derek Jones


March 7, 2022
Wendy was beautiful, punctual, professional and everything we could have wanted!! She did an amazing job and everyone loved her!
Brooke Sanders


March 7, 2022
Wendy did a wonderful job officiating my daughters wedding. We contacted her less than a month before the wedding and she was very accommodating and very helpful. She guided us through the process and explained every step. The ceremony she performed was beautiful and heartfelt. I would highly recommend Wendy to anyone.
Janet Pearson


March 7, 2022
WOW! Just WOW! Wendy made our day more special than I had ever hoped for. She is 100% professional and the perfect officiant. She made the process so easy, pleasurable and stress free. I made the best decision by booking my special day with her.
Gabriella Puccio


March 7, 2022
Wendy is amazing! Highly recommended. She is so accommodating and helpful. Our photographer canceled at the last second and her husband came and took photos for us. Awesome people. Thank you soooo much!!❤❤❤😁
Michelle Bowman


March 7, 2022
Please visit our friends